Matthew's story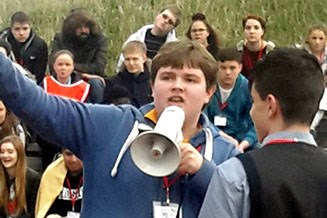 Being on the Young Essex Assembly over the last two years has been an incredible experience. You get to work with almost 80 other incredible young people who all want positive social change for the young people of Essex.
The YEA regularly consults with young people, which enables us to take lead projects to complete over our two year term of office.
During the first meeting, I was lucky enough to be voted to become the Member of Youth Parliament for Epping Forest, a role that I could not possibly do without the support of the YEA.
The YEA is part of the system of youth democracy. There are district and local youth councils around Essex which all feed into our work.
The YEA delivers this work and any other issues are fed up by Members of Youth Parliament to the UK Youth Parliament.
The past two years have developed my public speaking skills as I have had to speak at multiple events.
Being on the YEA is a rewarding experience as you really feel like you are leading social change for young people in Essex.